Inflammation: it's a natural process that happens in our body to help us heal from injury and help our immune system fight off invaders.
But too much inflammation – or inflammation that lasts longer than it should – can be a problem. Most importantly for chiropractors, inflammation is a factor in many types of pain, including joint and muscle pain, arthritis, back pain, and pain from injury that won't go away.Inflammation overload also plays a role in other problems such as skin conditions, and even – in an 'invisible' form – in serious health conditions such as heart disease, diabetes and Alzheimer's disease.While there are many things that can contribute to too much inflammation, one factor we can control is what we eat and drink.

So, here are five food-related tips to help you keep inflammation at bay.
Load up on colorful veg and fruit
Most vegetables and fruit have great anti-inflammatory properties, thanks to their unique 'phytonutrients' such as flavonoids and carotenoids. These compounds are often responsible for vivid colors of fruit and veg, so you'll find tons of flavonoids in purples and reds (think red cabbage, berries and pomegranate) and lots of carotenoids in oranges, light reds, yellows and greens (e.g. carrots, squash, tomatoes, peppers, and dark green leafy veg such as kale and spinach). So, think about 'eating a rainbow' of veg and fruit: it's not just a cliché, especially when it comes to beating inflammation.
Ideally, eat more vegetables than fruit, as the sugars in fruit can add up. And eat whole fruit rather than drinking it in juice form.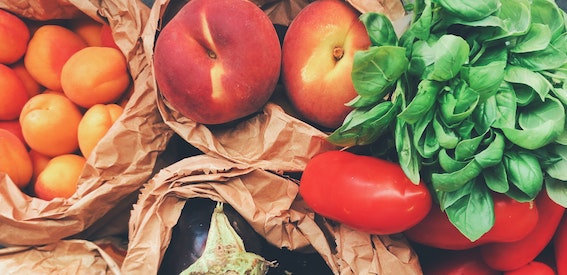 Eat lots of oily fish
Oily fish are anti-inflammatory superheroes thanks to the omega-3 fats they contain.
Oily fish include salmon, sardines, mackerel, anchovies, herring, trout and fresh (not tinned) tuna. Aim to eat three servings a week of one or more of these fish to build up your omega-3 stores.
Plant omega-3s such as those found in flaxseeds and chia seeds and their oils don't have exactly the same benefits, as they provide a different type of omega-3. But they're still healthy choices to include in our diet, and can be a substitute if you can't eat fish.
Keep it 'real'
Generally speaking, the less you rely on processed foods, and the more you eat 'real' foods, the better.
'Processed' foods tends to mean anything that's been madein a factory instead of being brought to you fresh or simply packaged. As well as junk foods, think supermarket baked goods, processed cheeses, most breakfast cereals, packet soups and ready meals. Not only are they generally low in natural vitamins, minerals and anti-inflammatory nutrients, they often contain added sugar or salt, as well as chemical additives that may do us more harm than good.
'Real foods', on the other hand, include vegetables and fruit, whole grains such as brown rice, beans and lentils, unroasted nuts and seeds, and minimally processed animal foods such as eggs, fish, whole cuts of meat and pure cheese or milk.
Switch your vegetable cooking oils
It is best to switch all refined cooking oils such as sunflower oil and pretty much anything just labelled as 'vegetable oil' for more healthy options.
But how can they be bad for us, when they've long been touted as a healthy alternative?
Well, one problem is that polyunsaturated fats in their refined liquid form are quite fragile. When they're heated to high temperatures during the refining process and cooking, they can easily become damaged. These damaged molecules may trigger more inflammation or 'free radical' damage in our own bodies when we consume too many of them.
The second problem is that vegetable oils tend to contain a very high proportion of omega-6 fatty acids. Now, while these areessential fats, when we get a lot of them in our diet they can have an overall pro-inflammatory effect (i.e. encouraging inflammation), especially when we're getting a lot more omega-6 than omega-3 fatty acids.
So what can you use instead of vegetable oil? Well, a good choice for cooking is coconut oil. It contains primarily saturated fats, which – contrary to what you might think – are actually the safest and healthiest fats for high-temperature cooking such as roasting, frying or stir-frying, as they're stable and have a high smoke point.
Olive oil is a great option for lower-temperature sautéing and for drizzling on salads or using in dressings. Olive oil is made up primarily of monounsaturated fats, which are more stable than polyunsaturated, and has been linked to numerous health benefits – for our heart in particular.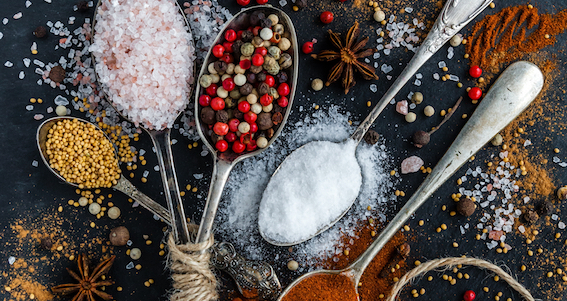 Spice it up
Many spices have natural anti-inflammatory activity, with winners including turmeric and ginger. Add them liberally to homemade curries and Asian dishes (use coconut oil rather than vegetable oils, of course!). Make them into hot drinks, such as homemade turmeric latte or fresh ginger tea; or find them in the form of herbal teas.
Tip: if you're buying powdered spices, seek out organic rather than just settling for your average supermarket version for the greatest benefits. And note the colour of your turmeric: it should be an almost fluorescent orange-yellow colour if it's a good-quality one.